At some point or other you are quite likely to run into a video that you can't seem to play because it isn't supported by your PC. It may tell you as much via an error message that lets you know it is in an unsupported format, or in some cases you'll just see a blank screen.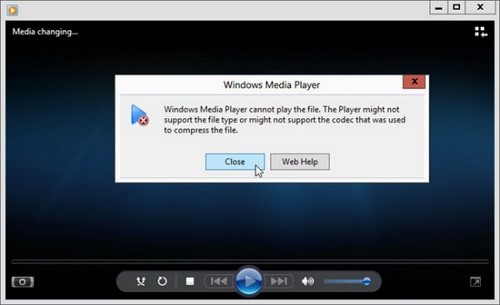 If the video format you're trying to view is unsupported that means that its data cannot be decoded – which is why it won't play. The good news is that there are several ways that you can fix that and play unsupported formats on Windows PCs:
Download the codecs required to play the video format
In order for your PC to decode an unsupported video it needs to have the right codecs. If you know the specific format that is being used, you can look for and download the appropriate codecs. Otherwise you'll have to first check what codec the video is using.
Instead of going through the trouble of doing that, you could instead choose to download a more comprehensive codec pack. The one that is most popular for Windows tends to be the K-Lite Codec Pack that caters to most formats – both common and obscure.
Assuming you do install a codec pack you may find that you no longer have any problems viewing unsupported video formats in the future – barring new formats that may be released.
Use a specialized media player
Some specialized media players are designed to play specific formats, while others include an entire range of codecs. By installing one of these players you should be able to play your video – as long as the player supports the video format.
While there are several options out there, a good place to start is with VLC Media Player. It caters to most video formats, and should be able to play the majority of unsupported video formats quite easily.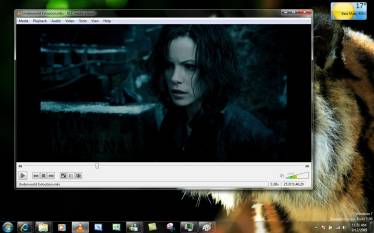 It is better to install a media player that supports a wide range of formats than specific formats so you don't need to install a new media player every time you run into an unsupported format.
Convert the video to a supported format
Instead of trying to add support for the video format to your Windows PC, you could use a different approach: Convert the video to a format that you know is supported. The most popular format right now is MP4 with H.264, which is why converting to it could help solve the problem quite neatly.
Nowadays there are lots of video converters available that should allow you to convert your video to any format that you require. For example you could use Online Video Converter and follow the steps at www.videoconverter.com/how-to-convert-mts-to-mp4.html.
It should be noted that unlike the other options that only add software decoders, if you convert the video format you can switch it to a format that uses hardware decoding. That will be more efficient and requires less processing power to decode videos.
The next time you run into an unsupported video format you can use one of the options above to play it on your Windows PC. In fact there's nothing stopping you from installing a codec pack or specialized media player right now – so that the issue doesn't crop up in the first place.
If you still have difficulty playing a video it may be for some other reason, such as a corrupted file or issue when it was encoded. That can be a bit harder to solve, but the good news is that it isn't nearly as common.